The Enterprise Centre
University of Hull
Cottingham Road
Hull, HU6 7RX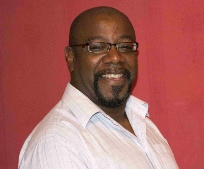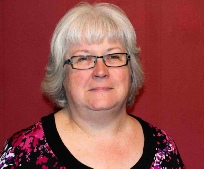 Sue trained as a nurse in 1989, her career has spanned from hospital care to primary care, eventually gaining experience in managing teams and provision of care. This has given her an in-depth knowledge of the NHS and how it works as an organisation.
Latterly Sue worked as a commissioner of services within a Primary Care Trust; this experience gives Sue a rounded knowledge of how to support organisations to develop and become business focused in the challenging world of service provision.
Sue is interested in developing solutions through mutually supportive relationships so people become self sufficient, she believes that utilising individuality and diversity within groups assists the creation of organisational solutions.
Irwin has been working with people for 25 years and brings with him a knowledge and understanding of individuals and groups living and working through change. As a social worker working in Learning and Development, Irwin has been able to develop a unique perspective on human relations, health and social care and excellent quality services.
He has been supporting the work of others with a range of products including bespoke programme design, coaching and mentoring and action learning.
This coupled with a passion for understanding how people meet together in different contexts has led Irwin to focus on a framework of working together that demands high levels of integrity, honesty and personal awareness in all relationships.
Wendy has been working with organizations for 26 years, and has lived and worked in both the northern and southern hemispheres. As a Senior Scientist in a government research institute in New Zealand, Wendy worked with Police and the Ministry of Health on knotty problems like how to improve the opioid substitution treatment programme, and how to tackle violence arising from the use of drugs or alcohol. Prior to this, Wendy was employed at Hull University as the Research Director in the Business School, and conducted projects focused on
· Multi-agency planning for responding to disasters;
· Improving quality through joint planning by clients and professionals;
· Developing routes for women to establish social enterprises; and,
· Moving from compliance to excellence in rule-bound organizations.

Many of these projects have involved drawing out people's differing values and facilitating discussions on the appropriate values to pursue.
The PiE Team..bringing you a slice of Excellence
Pathways In Excellence Limited - Company No. 7671539 © 2011