The Enterprise Centre
University of Hull
Cottingham Road
Hull, HU6 7RX
Listening to Your Customer
Why do organisations need to seek Customer Feedback?
Both the CQC and SCIE focus on the importance of listening to customer feedback and acting upon it to help deliver high quality and excellent care.
For an organisation whose priority is to give a quality service, hearing, understanding and acting upon your customers voice, and making this seamless with your service, is crucial in the creation of excellent care.
Getting customers and keeping them are the only revenue creating activities of your business, all other activities create cost.
Pathways in Excellence (PiE) specialises in finding and creating
collaborative ways of acquiring customer feedback and using it to drive organisational change and deliver extraordinary person centred care.
We at PiE call this seeking the
Authentic Voice.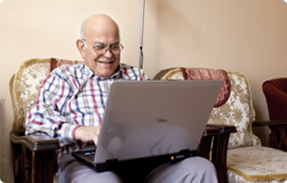 Customers enter your service via referrals from other agencies or by self referral. Building your relationship with your customer from this point allows negotiation which continues across three phases:
Contacting, Contracting and Evaluating.
Common ground can be negotiated between what customers want and what you will provide using PiE's Negotiated Needs Tool together with your initial assessment. Working with this understanding, you can evaluate the agreed delivery of service and evidence how customers influence your care provision package.
Through evaluation you will have:
Evidence of customer involvement
Ability to monitor the quality of care provided and customer satisfaction
Financial understanding of cost of delivery to enable contract/commissioning discussions
Understanding the Authentic Voice, enable you to:
Find out what an individual needs to be a happy customer
Demonstrate how you have acted upon feedback and affected change
Evidence your use of feedback to your regulatory body e.g. CQC, ISO 9001
Demonstrate to your workforce and customers you are listening to what they need
Pathways In Excellence Limited - Company No. 7671539 © 2011